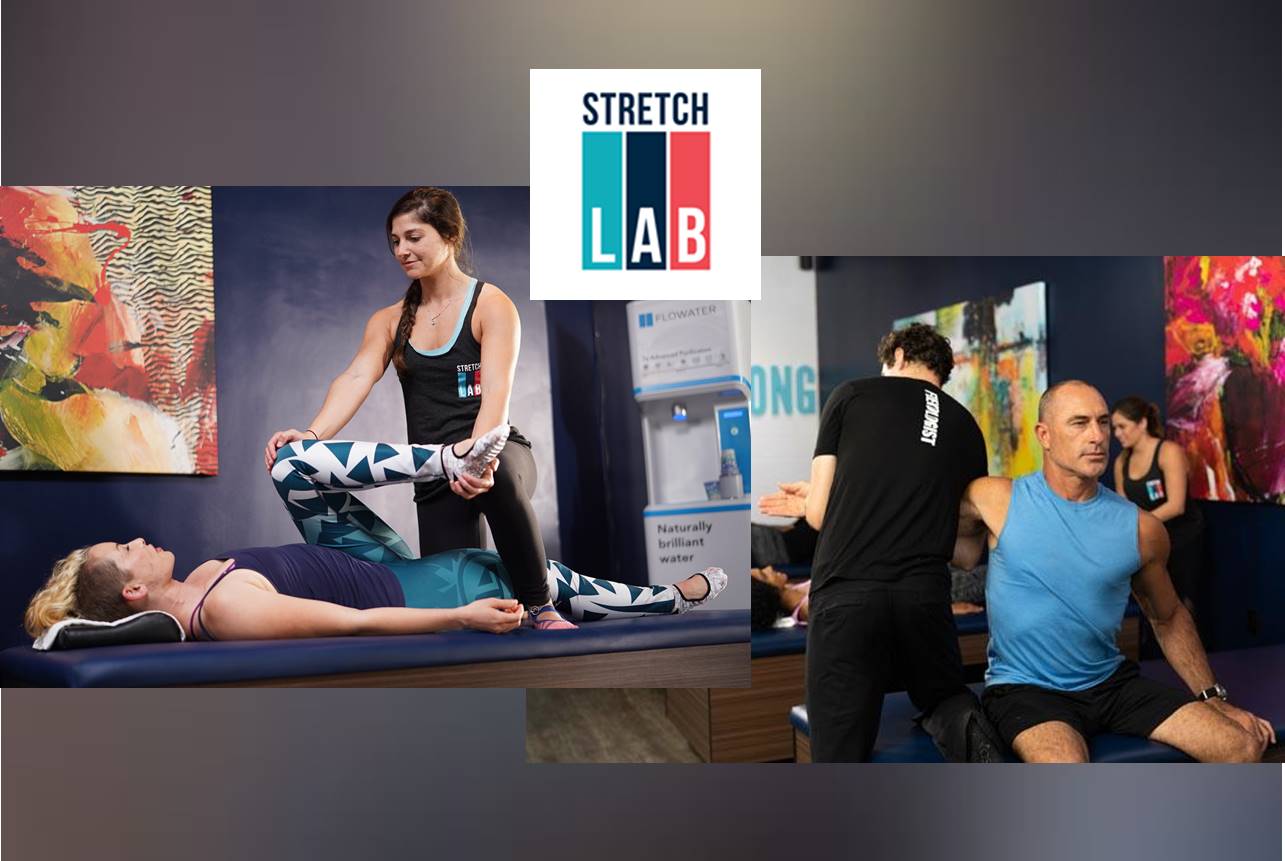 StretchLab
StretchLab is a unique wellness business located in the Collegeville Shopping Center. They offer professionally assisted hands-on stretching to benefit both physical well-being and mental clarity through increased blood and oxygen flow.
Owner Elizabeth Shen explains why she and her husband Jason Guy opened the business.
"I have worked in the pharmaceutical industry for nearly 20 years and strongly believe in the importance of health and wellness. Jason is a runner who just completed the Broad Street virtual run. Our goal with StretchLab is to help people feel better so that they can participate in the activities they love whether it is injury-free running, hitting longer drives on the golf course, or playing with grandkids.
Benefits of Stretching
Stretching keeps the muscles flexible, strong, and healthy, and that flexibility helps us maintain a range of motion in the joints. It also helps to alleviate muscle tension, reduce pain in sore areas and joint pain as well as aid in injury and pain prevention."
She continues," Last Sunday, we set up a StretchLab tent in Phoenixville at the Third Annual Valley Forge Half and Full Marathon and offered free 15-minute stretches. A woman who had just run a full marathon told us that following her professional stretch, she felt that her post-run recovery improved drastically."
StretchLab, which held its Grand Opening Sept 25, employs nine Flexologists™ on staff. All have wellness or fitness certifications, such as massage therapy or personal training. They then undergo an additional 60 hours of StretchLab training.
Low Risk | High Benefit
"With a properly trained Flexologist™, stretching is low risk and high benefit. It is interactive; the staff member is in constant communication with the client to provide a fully customized stretch for him or her," explains Elizabeth.
Stretching is also an ideal activity for folks at home due to COVID who have curtailed their fitness routines. A proper stretching routine over time increases everyone's range of motion and flexibility – making everyday tasks easier and improving quality of life, as well as improving sports performance.
Why not just stretch at home for free? Elizabeth explains that when Flexologists work with you, they can go deeper than when you stretch yourself. And having an appointment each week makes you accountable to keep you working toward your flexibility and strength goals.
StretchLab steadfastly follows COVID good practices. Everyone has their temperature checked as they enter and are required to wear masks. The staff sanitizes between each client, and at night they engage in heavy duty antimicrobial cleaning.
Experience the Benefits
To get optimum health benefits, individuals should engage in a consistent stretching regimen for 6 to 8 weeks. You can try out StretchLab to experience the benefits yourself at a discounted price of $29 for 25 minutes or $49 for 50 min. Monthly memberships begin at $149 per month for four 25 minute sessions.
---
Elizabeth and Jason live in Audubon with their 8-year-old daughter, 11-year-old son, and 13-year old rescue dog.