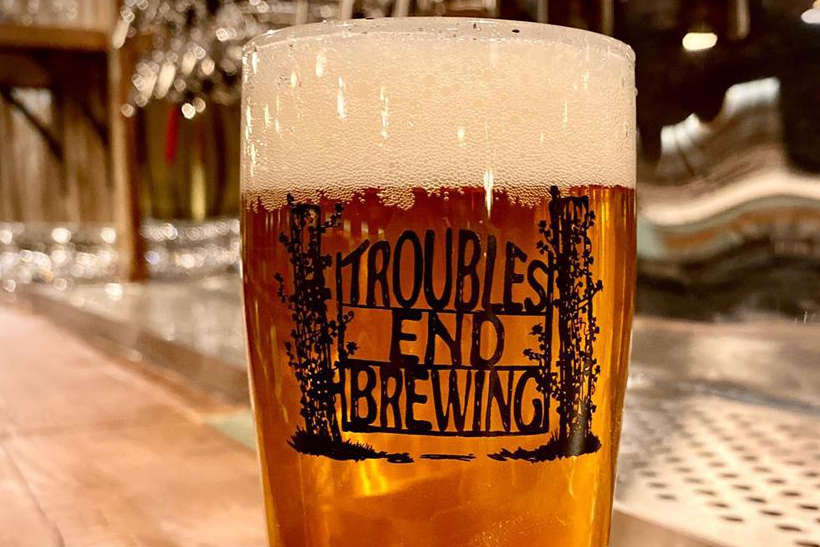 Troubles End Brewery

50 W. Third Ave.Collegeville Station Suite 310 Map it

484-614-2493
The Borough of Collegeville once again has a brew pub.
Troubles End Brewery has 28 taps with 20 craft beers, two draft cocktails and six distinctive white and red wines. They can also serve out-of-state wine and spirits, and with a full bar license can serve you any drink you want. They carry special sodas on tap.
Troubles End's restaurant offers a full kitchen menu that goes well beyond "pub fare," with food choices catering to the appetites of both discriminating adults and favorites of kids. The menu includes Troubles End specialties:
Nashville Chicken,
Smoked Beef Chili,
Waffle Fries,
Smoked Brisket Reuben, and entrees
Gojuchang Salmon,
Pork Schnitzel,
Braised Short Ribs,
and more.
Troubles End is also a great place for music. Thursday evenings will feature karaoke with a live band, and there are live bands Friday and Saturday nights from about 9:30 pm on.
Philly "Brain Trust" in the Exurbs
It is Collegeville's good fortune to have attracted Troubles End's Brewing, whose partners are accomplished Philadelphia restaurant owners and managers. The foursome operating Troubles End Brewing are brothers Dave and Nick Bellenzeni and brewer Zach Svoboda and Casey Parker.
The kitchen will be overseen by experienced chef Kris Serviss, who previously owned Culture on the Circle, Taqueria del Norte and Blue Duck in Philadelphia.
Partner Casey Parker is widely recognizable in the center city Philly community as one of the owners of the Pistola's bar-restaurants. His vision is to take what he has perfected in the city and expand it for all of us in our bucolic, but uneventful (his words), suburbs.
And once the brewery opens, the beer will be brewed in a seven-barrel brew house led by Zach Svoboda, who was most recently the lead brewer at Forest And Main Brewing in Ambler.
The Collegeville space retains the feel of the Collegeville Costume Company warehouse which the Collegeville Station once served as with plenty of exposed and reclaimed wood. It offers room for as many as 200+ guests as well as private space for parties.
Hours Moving Forward
Troubles End Brewing's regular hours starting March 9th:
Mon. – Wed. 4 pm to midnight
Thurs. 4 pm to 2 am
Friday 11:30 am to 2 am
Sat. 10:30 am to 2 am (brunch from 10:30 am to 3 pm beginning March 14)
Sun. 10:30 am to midnight (brunch from 10:30 am to 3 pm beginning March 14)
Gallery